SAML SSO using Crowd connectors
Crowd connectors allow users to sign into Crowd connected applications with SAML 2.0 capable Identity Providers. We support all known IdPs like ADFS, Azure AD, Okta, Onelogin, Google Apps, Salesforce, Shibboleth, etc. Available for Jira, Confluence, Bitbucket, Bamboo, Fisheye, Jenkins, Sonarqube and Nexus.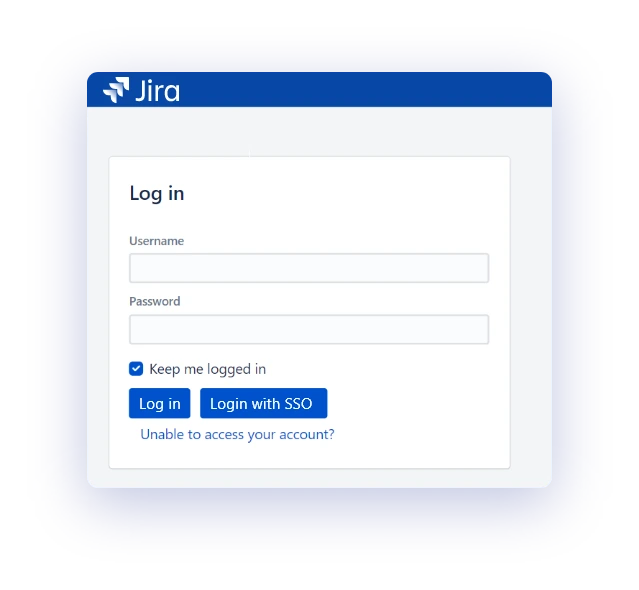 Crowd SAML SSO Plugin acts as a SAML Service Provider and takes care of the SAML Request, SAML response, and user's session management across all the Atlassian applications. The SSO connectors are used to invoke SSO directly from the Atlassian applications. The Crowd SSO connector extends the SAML SSO functionality of Crowd to its connected Atlassian applications. Here, the user authentication will be done by the IAM and Crowd will still be used to manage users and their groups (permissions) for all the connected Atlassian applications. Also, with this flow, end-users will experience a seamless login and won't be able to notice that the SSO request and response passes through the Crowd Server. miniOrange supports Crowd Connector with Jira, Confluence, Bitbucket, Bamboo, Fisheye, Nexus, Jenkins, and Sonarqube.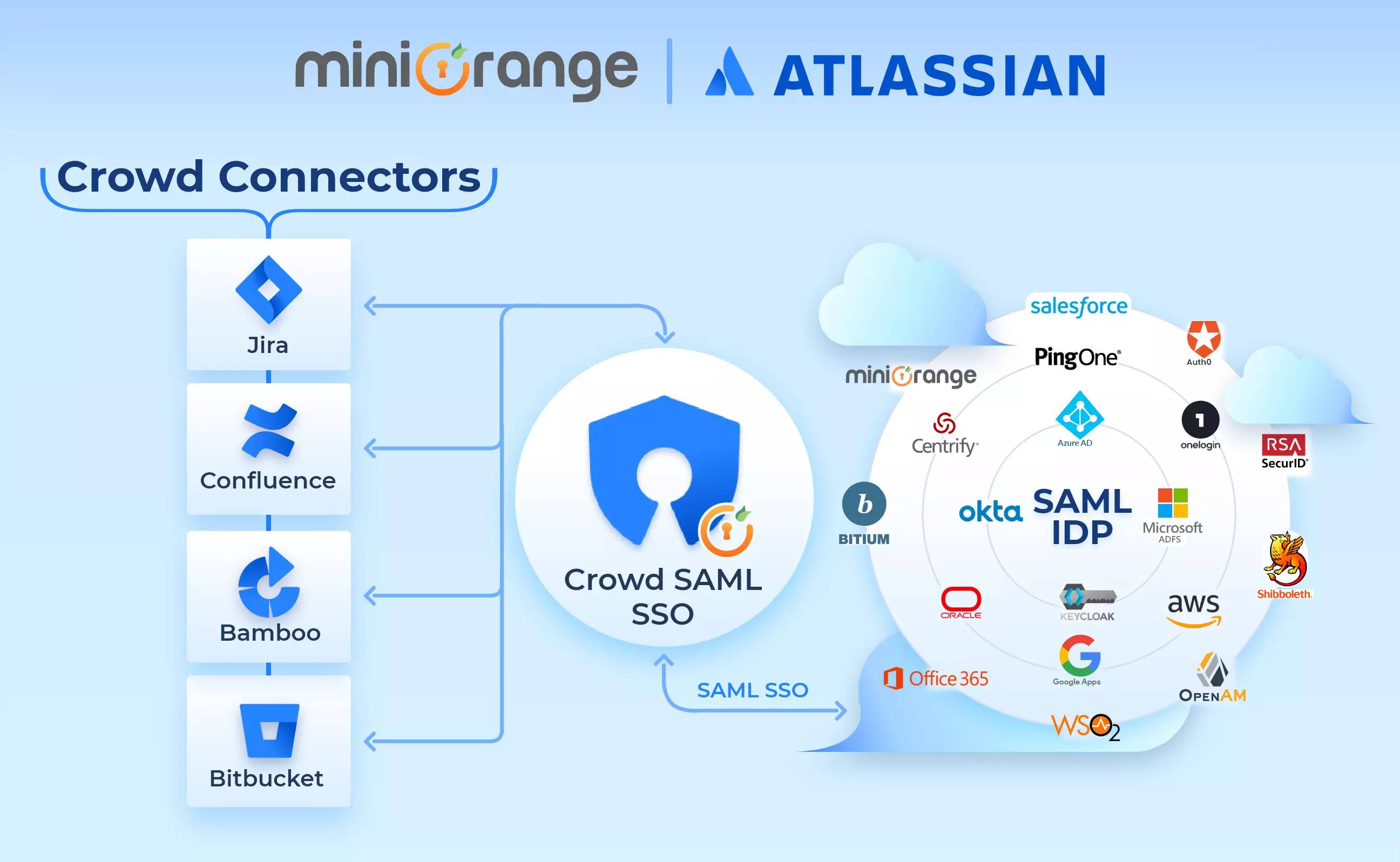 Feeling Stuck ?
Let our videos guide you ➜
"Quick and Helpful"
Successfully integrated Crowd with Azure Active Directory. Great support.
"Support was great: responsive and effective"
Integration of Crowd with Auth0 and then with Azure Active Directory worked like a charm.
"Fantastic support"
Works as advertised. Fantastic support. Highly recommended.
DC Support
SSO into your Atlassian Data center instance with your enterprise IDP. This deployment option is specifically designed to support the complex requirements of enterprises.
multiple SAML SSO Provider
Configure multiple Identity Providers (IDPs) to authenticate different types of users with different IDP.
Troubleshooting
Faster and better troubleshooting issues, you might need to share plugin configurations and logs via email or customer portal.
Ask a question
Auto-Redirect to IDP
Redirect users to IDP instead of showing the Application's login page for logging into the Crowd connected app.
Redirection rules to control login flow
Authenticate your users with different IDPs based on their domain, groups, or directory.
Custom login, logout & error pages
Set default group to add that group to users if no group is assigned.
Custom Logout URL/Template:
On logout, redirect user to configured custom logout URL or template.
Restore & backup settings
Redirect users to IdP instead of showing Crowd login page for logging into Crowd
Price Calculator
Select Crowd Connectors :
How many users do you have ?